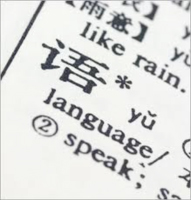 Official Translations. Spanish Official Translators. Legal/Certified Translations
In TRADUSAN | Sworn Translators, we are a group of Spanish Sworn & Official Translators-Interpreters appointed by the Spanish Ministry of Foreign Affairs, a team of qualified and professional translators with a BA in English Translation and Interpreting degree in Spain and a Master degree in Audiovisual Translation. Our education and in-depth training in the translation field allow us to widen our specialization as well as our range of translation services for our clients, so we can guarantee their satisfaction.
You can rely on TRADUSAN | Sworn Translators as we have been trained to translate to the highest standards with professionalism and quality to obtain always the best results. We have years of experience in the field, doing what we like the most and enjoying every single translation project, regardless if it is big or small.
We do all kinds of translations for Spain and for other countries: official translations, certified and legal translations, audiovisual translations, subtitling and lipsync, translation for dubbing films and videogames, audio description, financial translations, etc...
Find out how to ORDER YOUR OFFICIAL TRANSLATION ON-LINE from home or from your office in 4 easy steps and you will receive your translation by email or by post (in case of sworn translations) anywhere nation or worldwide as we also post our sworn translations to other countries apart from Spain.
No matter where you are, if you are looking for Spanish translators or translation agencies in Alicante, Murcia, Madrid, Valencia or anywhere else in Spain or abroad do not hesitate to contact us directly regarding your translation project and we will provide you with all the necessary details: delivery time, price or quote, method of payment and delivery.
You will have a group of Spanish Official Translators at your disposal with the guarantee of a professional team with years of experience offering our clients the best translation quality for very competitive prices and with unbeatable delivery terms.